Teaching organization

90 cfu

8 exams compulsory

10 cfu

exam(s) 
free choice

8 cfu

trainership

12 cfu

final exam

120 cfu
1° year

2° year

 

Bioregional design Laboratory
Spatial Planning theories and models
Environmental and rural economy
Design and management of urban landscape Laboratory
Planning and design for the Global South
Participatory planning and urban policy-making

 

 

 

Strategic assessment for spatial planning Laboratory
Strategic spatial planning Laboratory

 

 

Optional course
Trainership
Final exam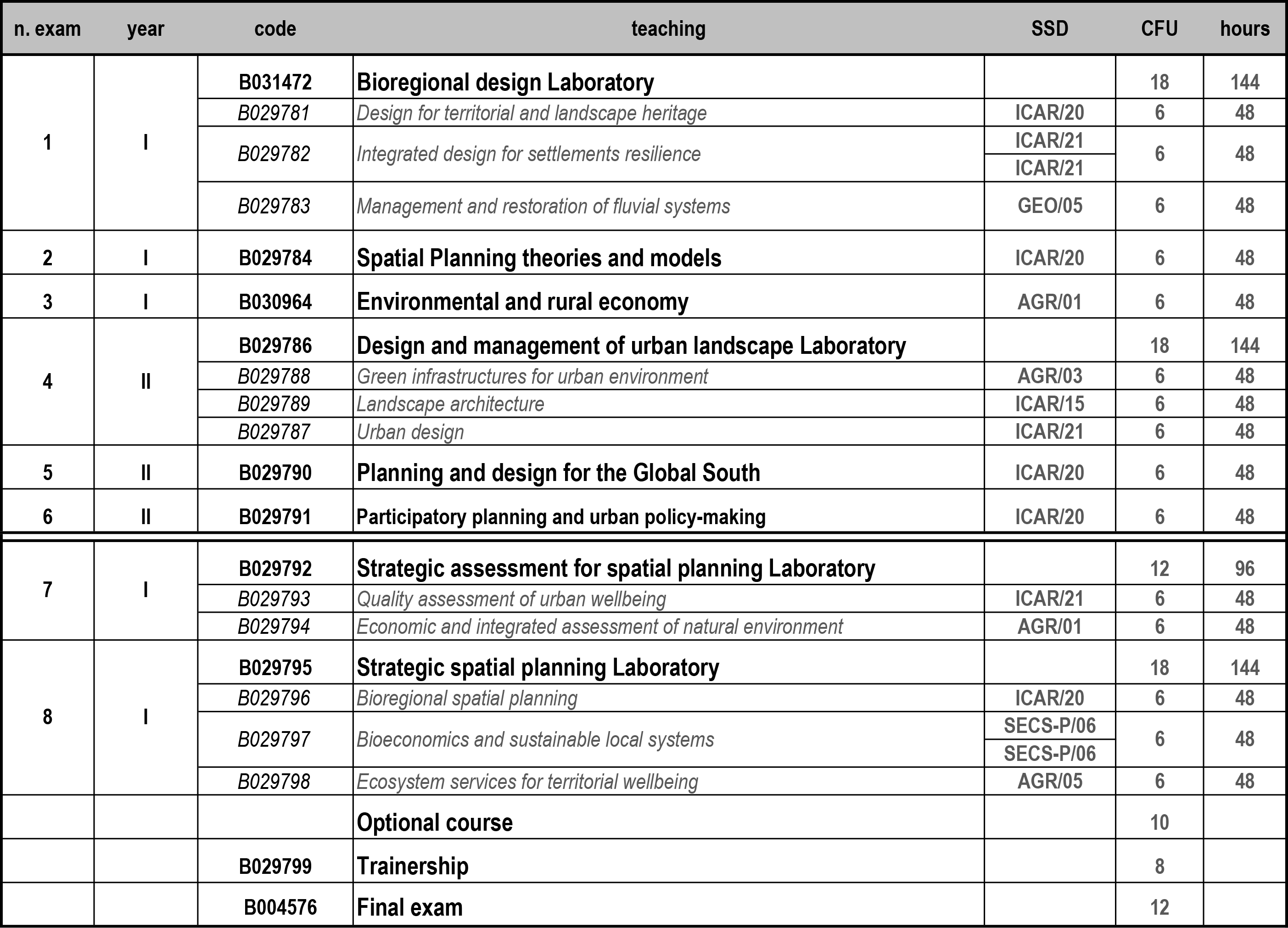 Teaching methods include lectures, workshops, laboratory activities, interactive seminars, visits.
Students will be involved in individual and collective activities.
Attendance is mandatory in laboratories in the minimum percentage of 75%. First year laboratories are preparatory to the second-year ones.
In the second year's second semester, students can attend optional courses and internship.
The master's degree course in "Urban and Regional Planning and Design" includes an activity of internship to be carried out at one of the structures affiliated with the University for a total of 200 hours corresponding to 8 CFU. It is also possible to equate the planned internship with the performance of a work activity if there is a close connection between the work and school fields. Recognition is subject to the submission of the application form and a final report descriptive of work experience.
last update: 18-May-2022